A public cloud is a platform that uses the standard cloud computing model to make resources — such as virtual machines, applications or storage — available to users remotely. Public cloud services may be free or offered through a variety of subscription or on-demand pricing schemes, including a pay-per-usage model.
The main benefits of the public cloud are as follows:
a reduced need for organizations to invest in and maintain their own on-premises IT resources;
scalability to meet workload and user demands; and
fewer wasted resources because customers only pay for what they use.
How does the public cloud work?
Public cloud is an alternative application development approach to traditional on-premises IT architectures. In the basic public cloud computing model, a third-party provider hosts scalable, on-demand IT resources and delivers them to users over a network connection, either over the public internet or a dedicated network.
The public cloud model encompasses many different technologies, capabilities and features. At its core, however, a public cloud consists of the following key characteristics:
on-demand computing and self-service provisioning;
resource pooling;
scalability and rapid elasticity;
pay-per use pricing;
measured service;
resiliency and availability;
security; and
broad network access.
The public cloud provider supplies the infrastructure needed to host and deploy workloads in the cloud. It also offers tools and services to help customers manage cloud applications, such as data storage, security and monitoring.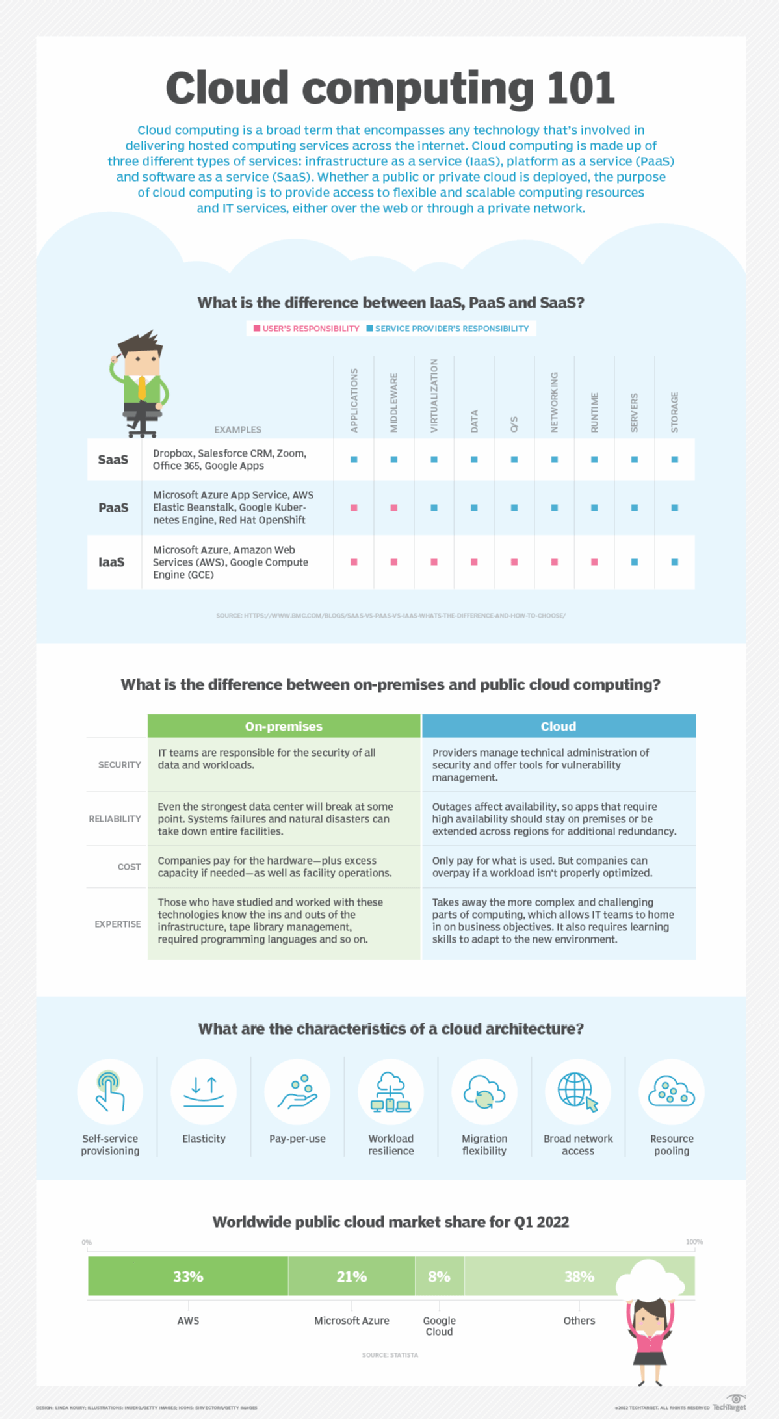 When selecting a provider, organizations can opt for a large, general-use provider — such as AWS, Microsoft Azure or Google Cloud Platform (GCP) — or a smaller provider. General cloud providers offer broad availability and integration options and are desirable for multipurpose cloud needs. Niche providers offer more customization.